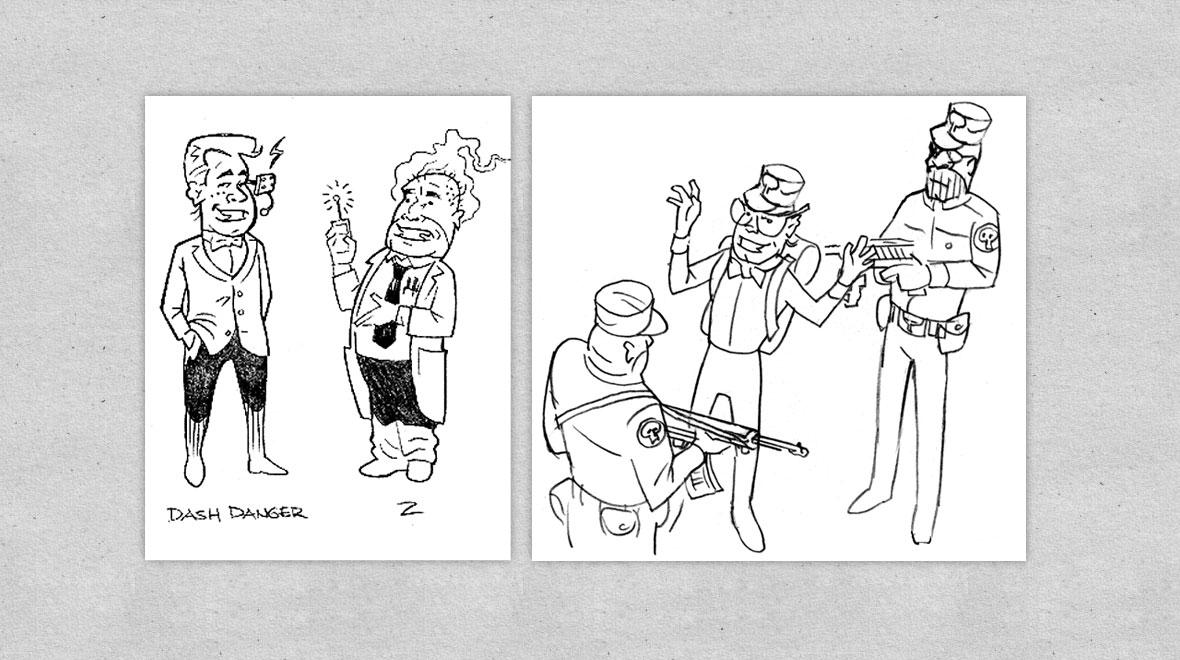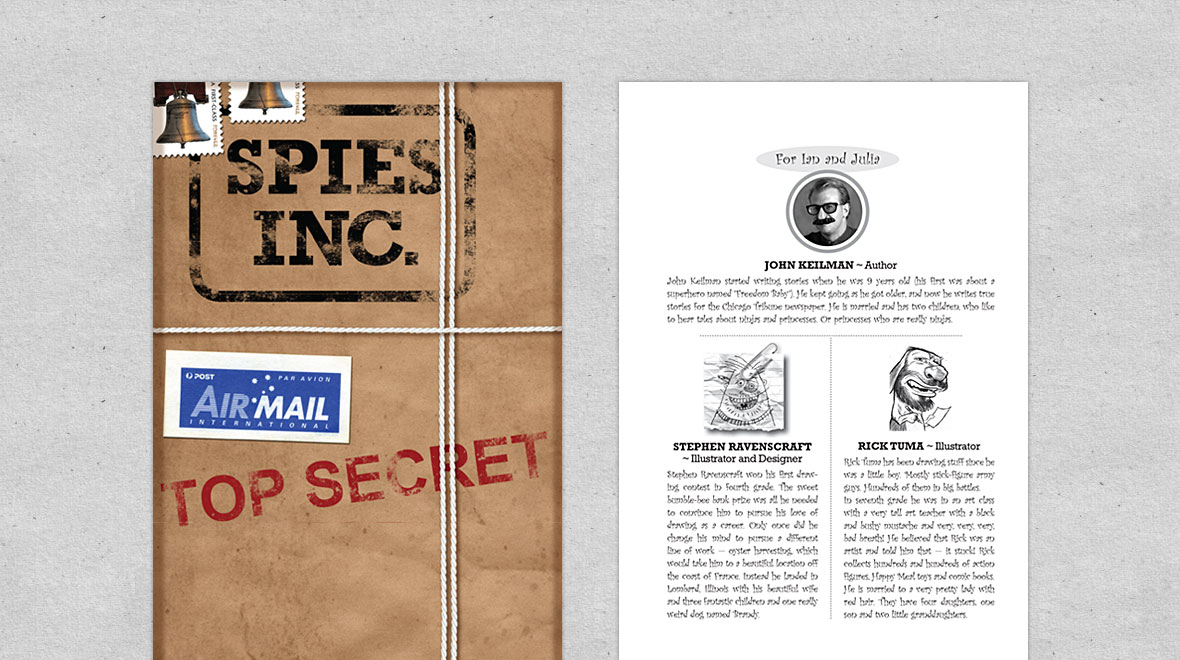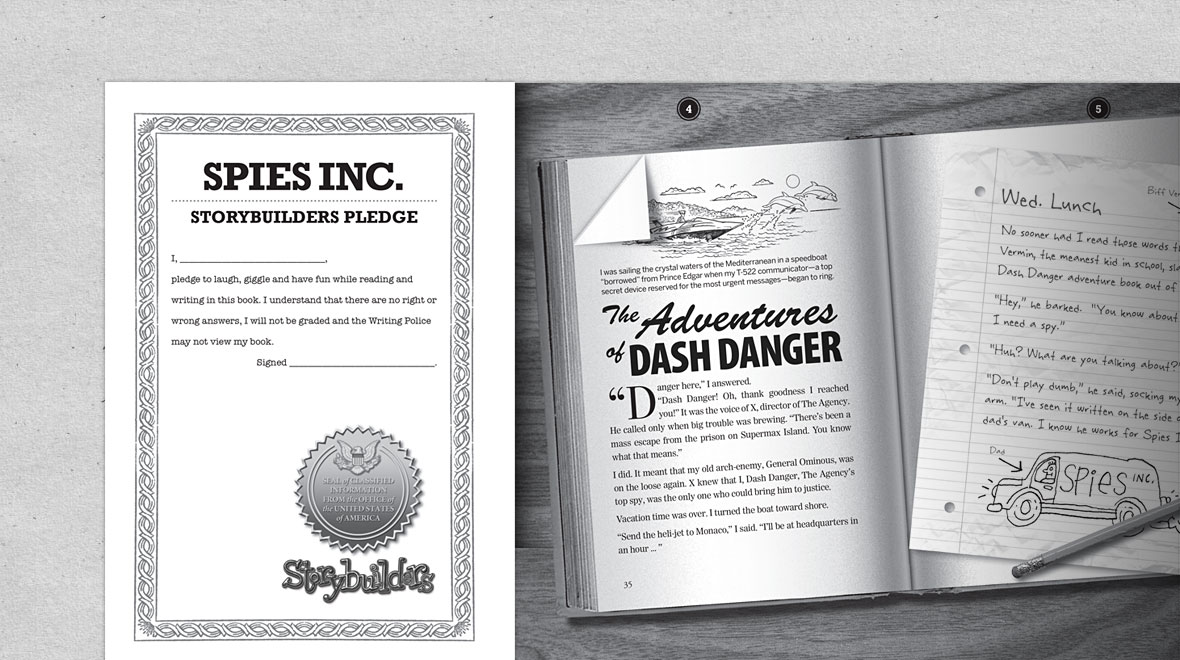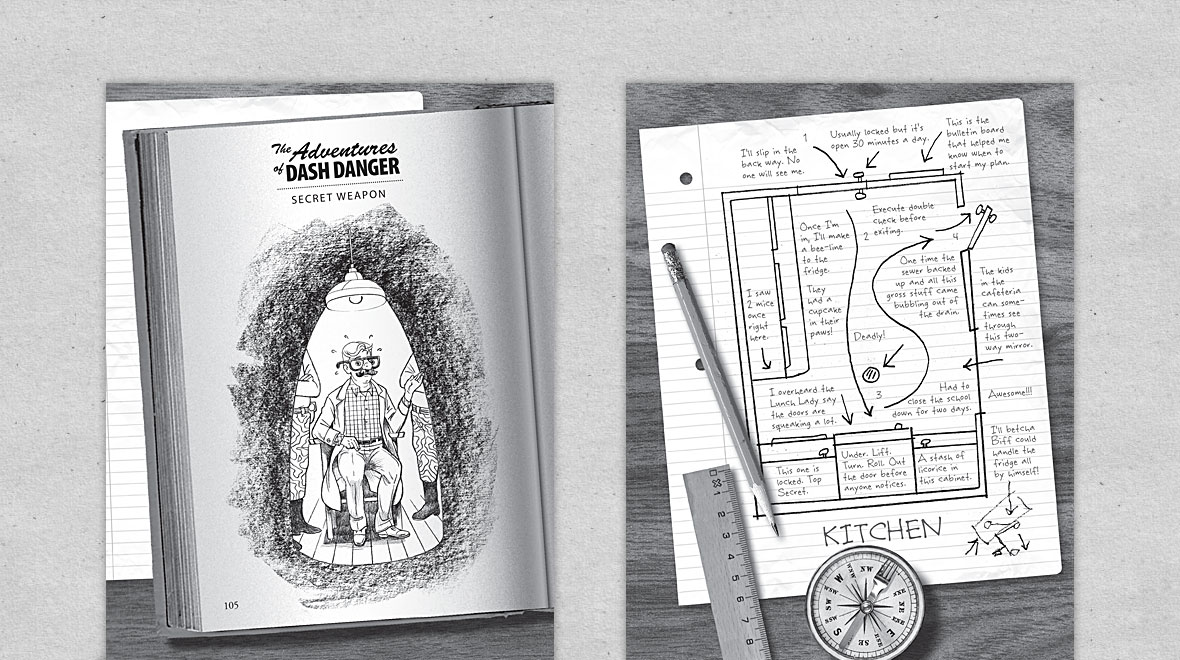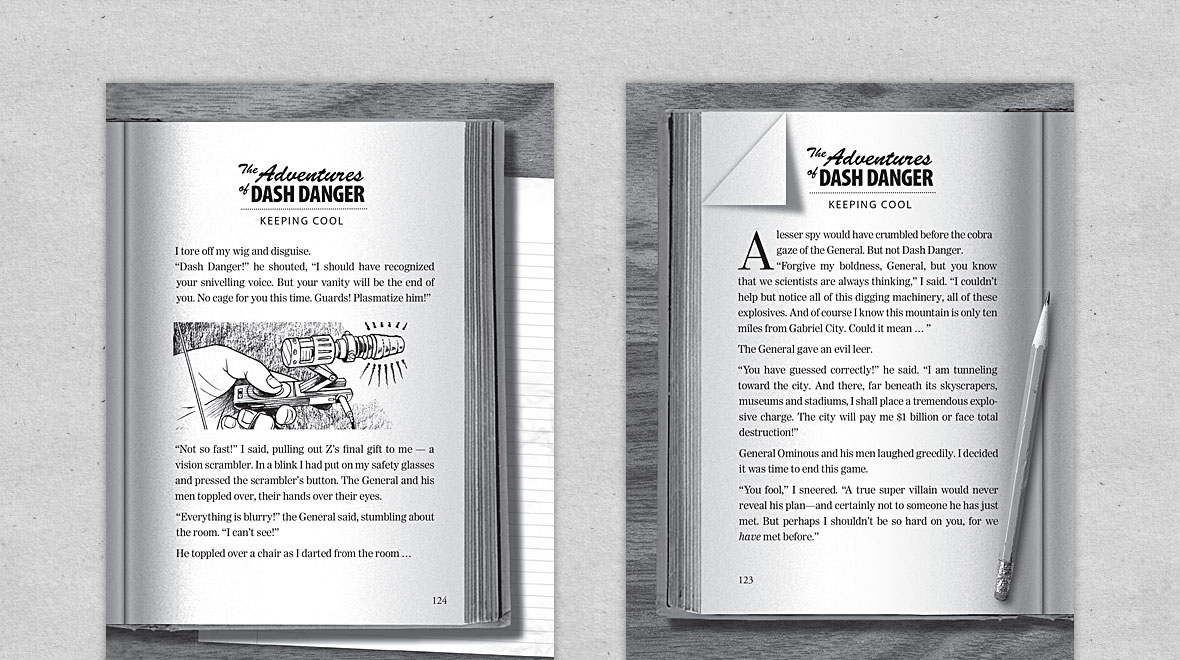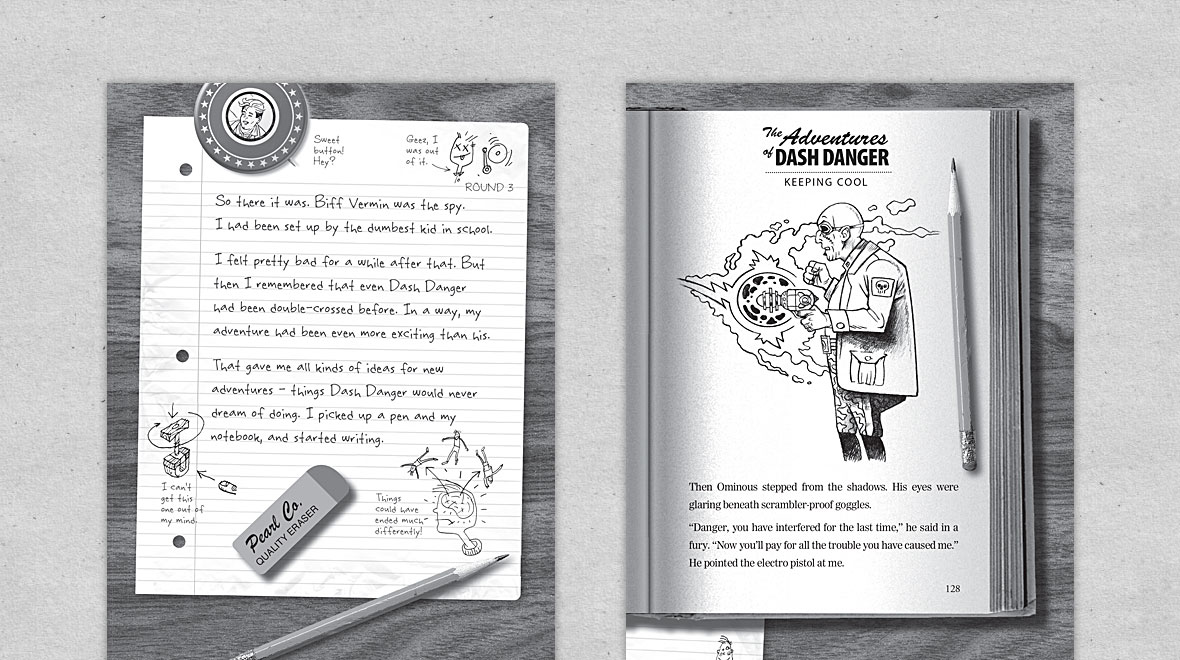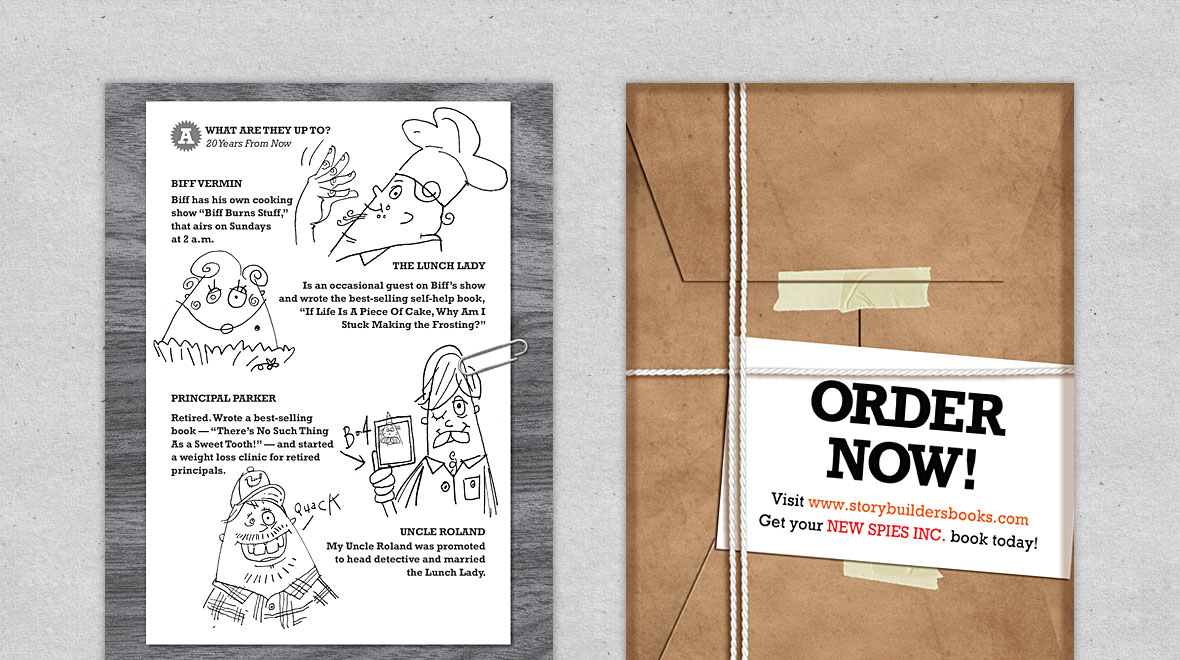 Case No. 090717
Spies Inc.
The hero in Spies Inc., Robbie, is a bookworm and his favorite is "The Adventures of Dash Danger". As he reads, he discovers that he is in a very similar adventure of his own. His nemesis, Biff Vermin, the class bully, sends him on his own perilous mission — to find the secret frosting recipe of "The Lunch Lady" and deliver it to Biff. Along the way there are several unexpected twists and turns and the reader rides along experiencing the thrilling synchronous lives of Dash Danger and Robbie — and all of the other colorful characters in this fantastic adventure.
From the start the idea was to create an interactive experience for young readers. At it's core were two stories told in tandem with parallel characters and two distinct illustration styles. The project took off from there and the group, including author John Keilman and fellow illustrator Rick Tuma poured all of our best ideas into the final book.
The 135 page book includes more than 100 black and white illustrations — traditional and digital. Many of the final deliverables weren't part of the initial scope of the project but our client was very open to the creative process. As the characters of the Dash Danger story were developed they shaped and finalized the tone of the book. From there, the annotations — Robbie's story — were included along with the line illustrations. It was a natural addition to add "color commentary". The dimensional illustrations simply added — dimension something we felt the book needed and the activities topped it off. Kind of like the frosting on the cake — cupcake that is!
I bought this book for my son when he was 10 years old. He loved it! It was well written and he enjoyed being able to write in the book. I suggest it for any child, if they like to read or not, this book will be enjoyable for them. The pictures are a nice compliment to the story. I'm looking forward to getting him the next book in the series. — Amazon
My son received this book as a Christmas gift and it is an absolute HIT! He couldn't put it down that evening until he had the first half completely filled out and started on his own spy story in the back. — Amazon